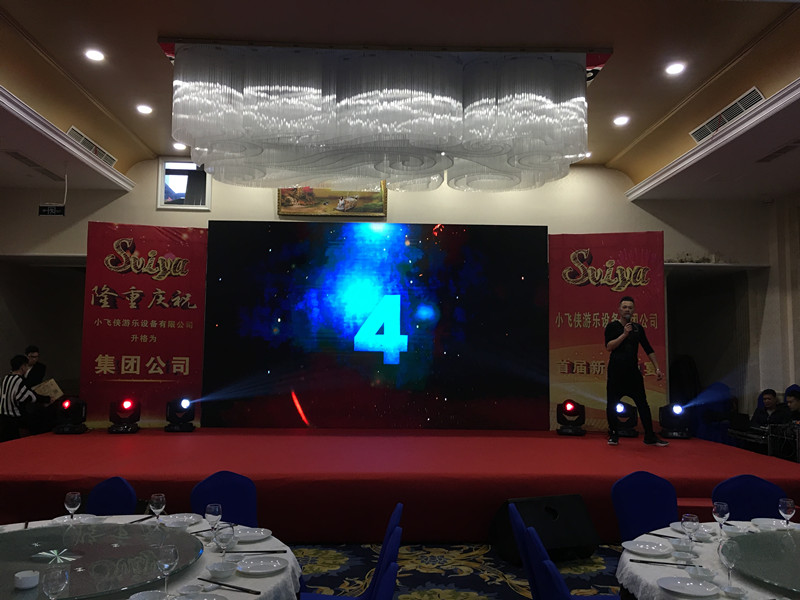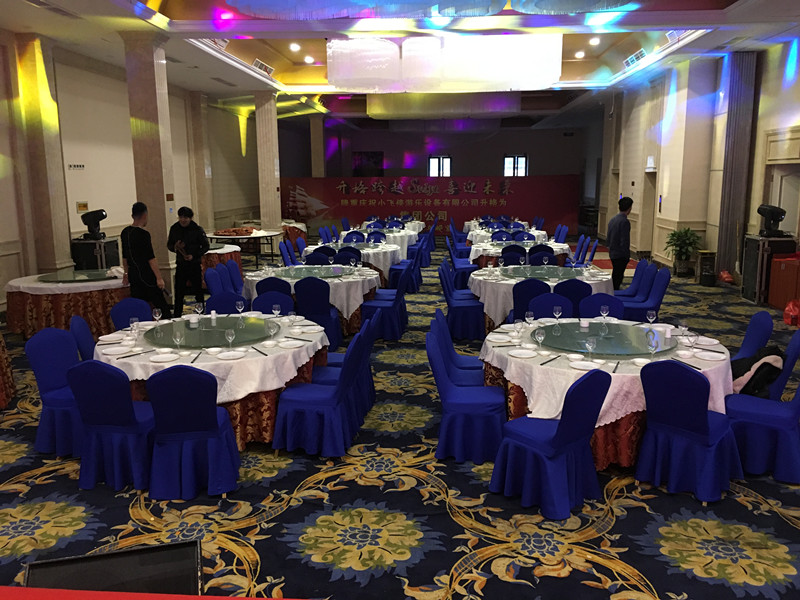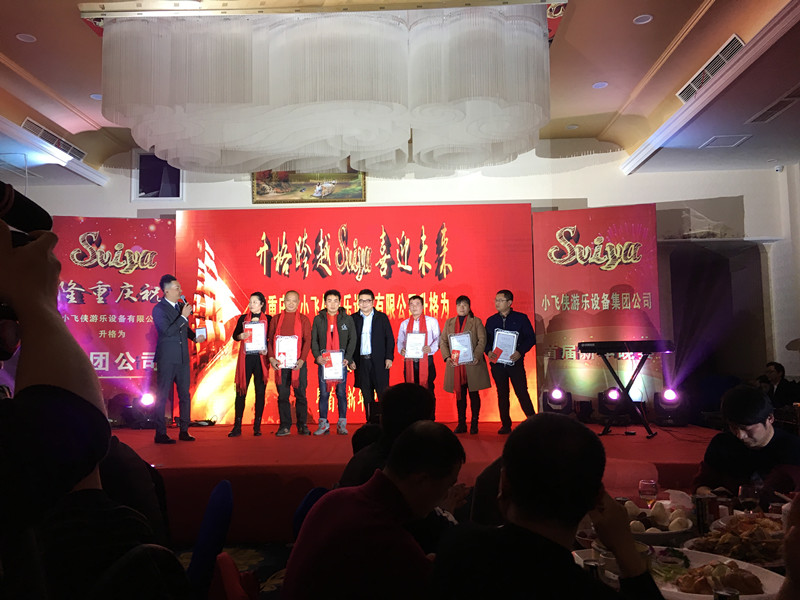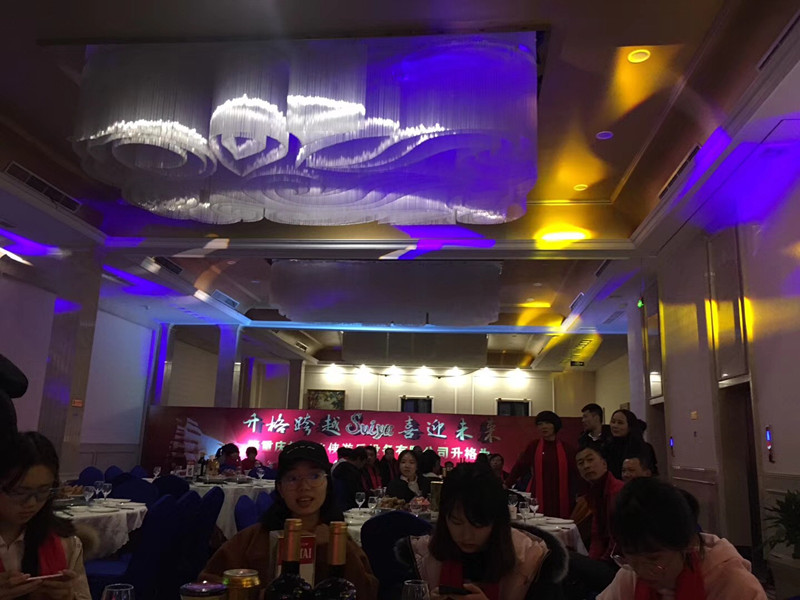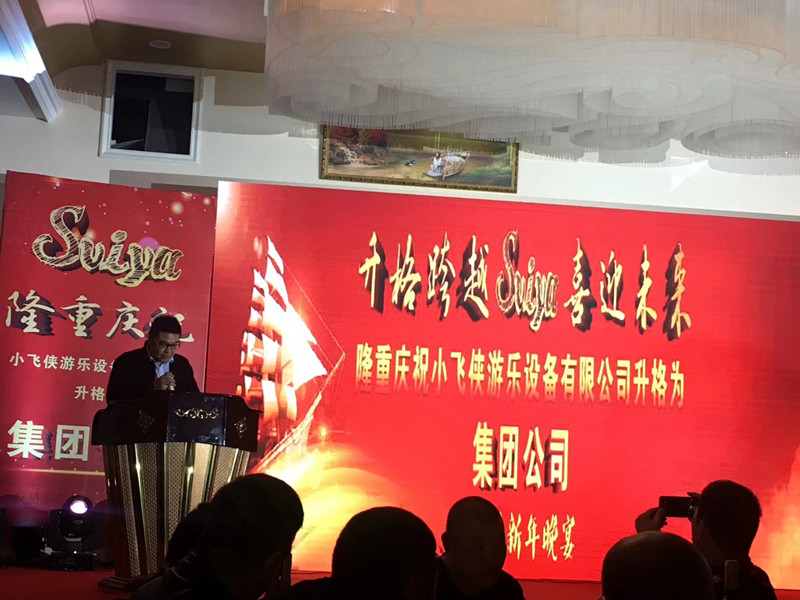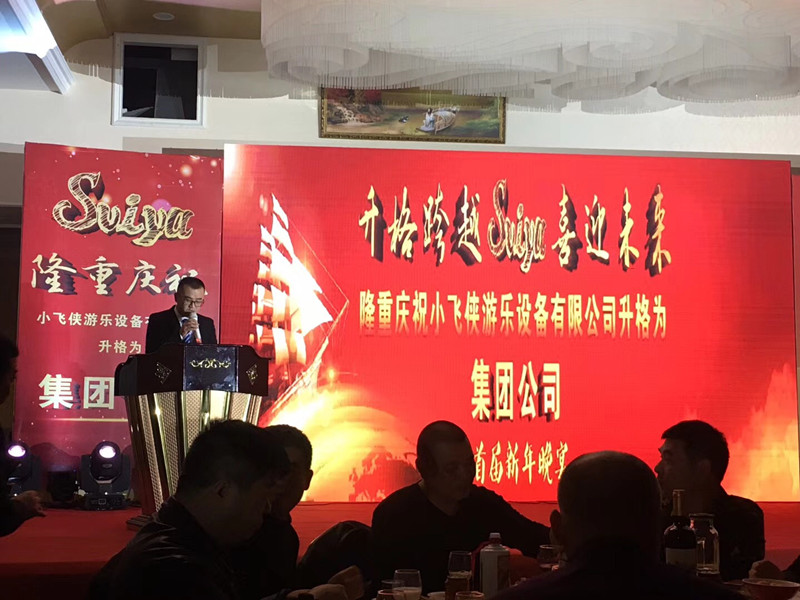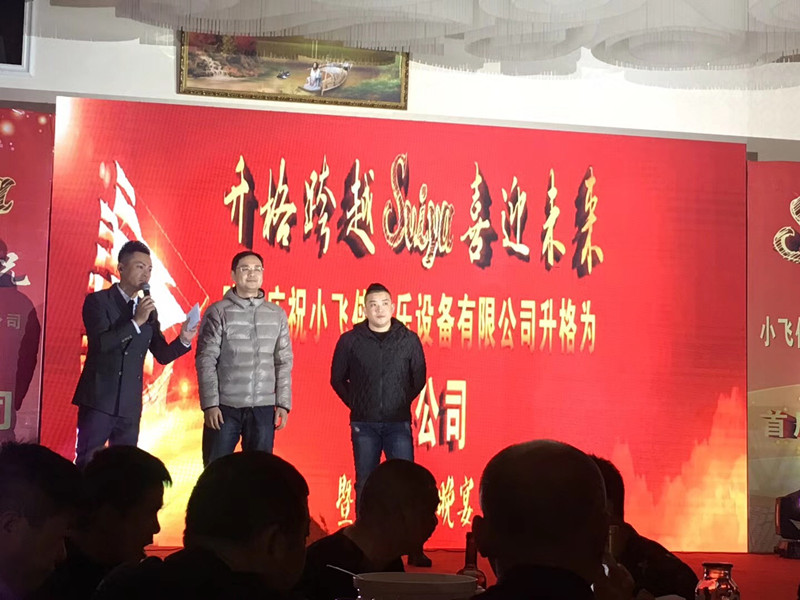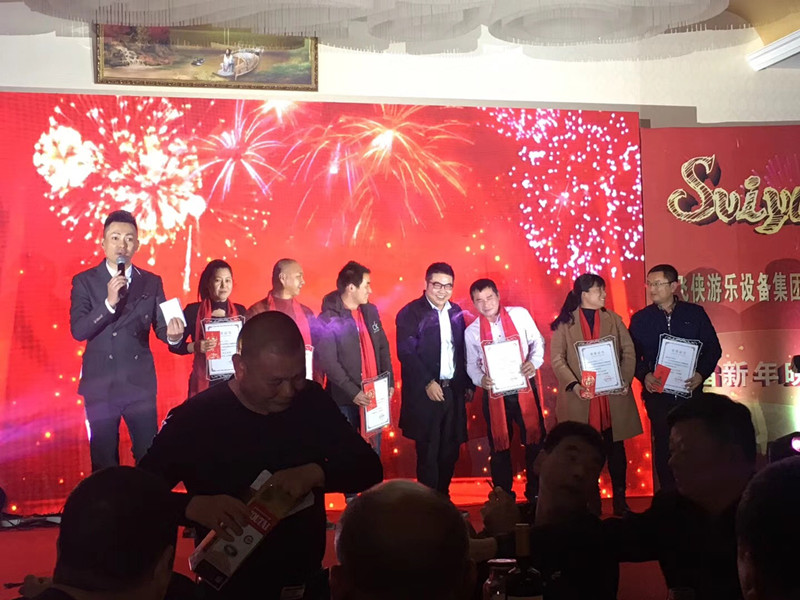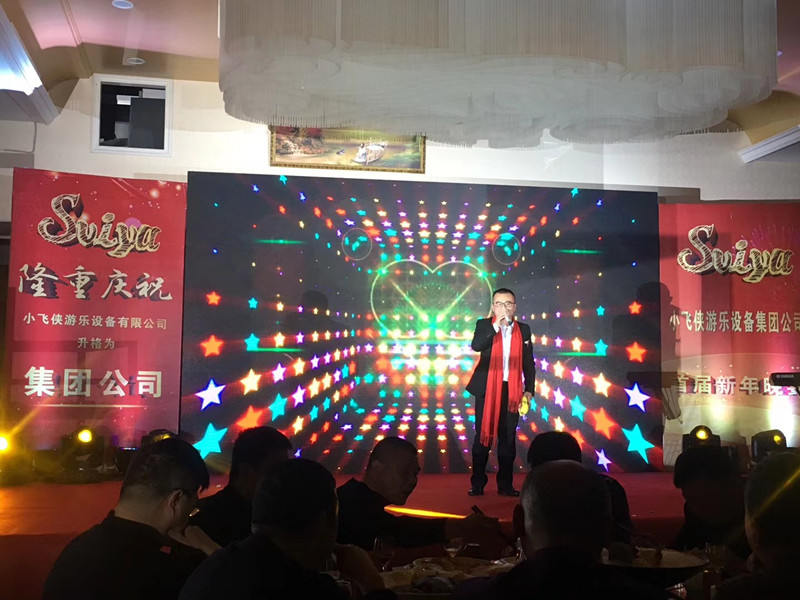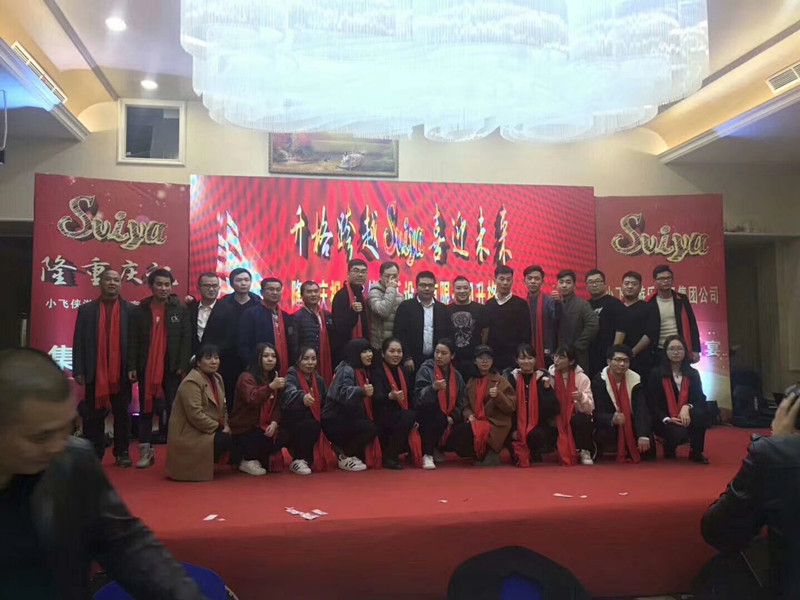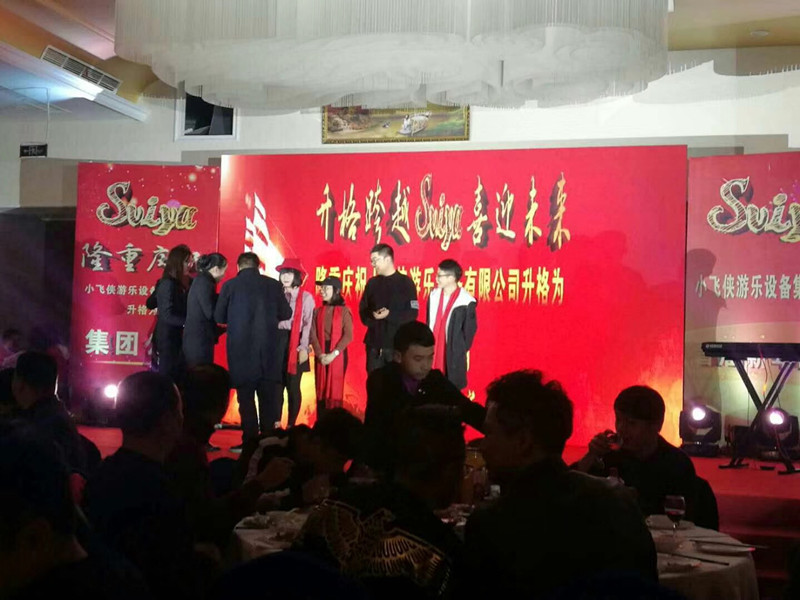 ---
Xiaofeixia Amusement Equipment Group Co.,Ltd held the new year part on Dec-30th-2017 , the deputy secretary general of China Trampoline and Skill Association Mr Jia and the trampoline world champion Mr Liu Qipeng did attend the party, who is also the spokesman of Xiaofeixia (SVIYA) Group
. The CEO Mr Wu Guanwu (Ivan Wu) gave apeech and sent the best wishes to all the people who attened the party as well as all the customers, friends , etc . The sales manager Mr Zhou Qiang (John Zhou) made annual summary for 2017. In 2017, total amount of sales is US$15,000,000.00 , inlcude 70% for foreign market, and 30% for domestic market.
Four staff from sales and design deparment got the excellent employee award , and six staff from the workshop got the excellent contribution award,
the newest one has been working for Xiaofeixia Group for two years, the longest one has been working for more than 20 years.