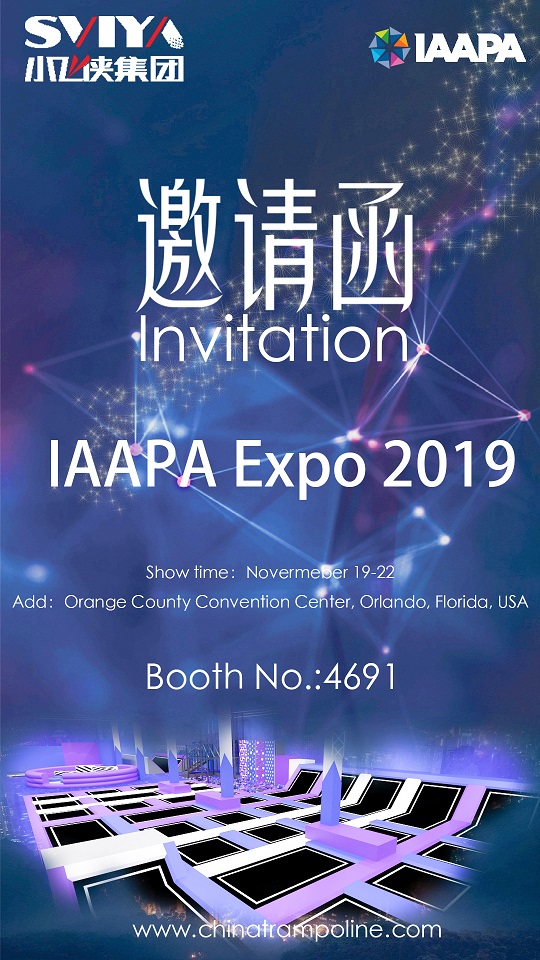 As a premium member of IAAPA, Xiaofeixia (SVIYA) Group has taken participate into the IAAPA show for more than 5 years, include the show in Europe, Asia, and also the US expo.
In this 5 years, Xiaofeixia (SVIYA) Group did show the trampoline park products to all the customers, but most customers now pay attention to more than just the products, like operation, training, marketing , etc , and also it will be great to tell all of you that Xiaofeixia (SVIYA) Group can offer the one-stop service for trampoline park now , so you just need to tell us what you want and need, then we will do the rest for you.
The show will come soon, we wish can meet you there, and give you the best solution for the trampoline park.